Prison industry in the United States has made remarkable progress in technology side, for example with JPay Tablet for inmates. Expected a lot of positive changes in every prison environment.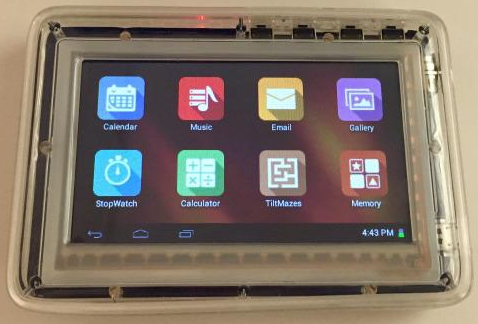 JPay has released JP5mini tablet with 4.3″ of screen, supports wireless, included app store inside it.
JP5mini is very strong (resilient) even if you kick it, tossed to the floor and flush water, it stay turn on.
The tablet is made of transparent plastic material to prevent the smuggling something inside gadget.
On full charged of battery life is 35 hours playing music and 12 hours for video play.
The tablet price around $70 with attractive design and easy to use both for inmates and prison officials.
Each message sent will be reviewed first by the authorities and if approved then directly sent. You can read article about JPay Email.
JP5mini is the upgraded version of JP4 which didn't have wireless facility.
Now with JPay tablets, inmates from their prison can send e-cards, and emails with photo attachments to their families or friends.
One smart solution to combat recidivism caused by their isolation as before according to research from the Bureau of Justice Statistics.