There is a way for the family members or the friends of the inmates to write electronic letters to their loved one. It is called a JPay email. If you think it is similar to the common email, then you are wrong because the JPay email has some rules.
Rules of JPay emails
Most people behind the bars can get the email sent by their loved ones from the outside world within 24 to 48 hours. Once they receive it, they have the option to send a reply as well. As stated before, JPay email is slightly different compared to the common one because the inmates do not have privilege to get access to the internet. They can only receive the email sent by their loved one according to a schedule that is set by the facility they are in. When talking about the emails, they are subject to the same screening and delivery rules that apply to the mail.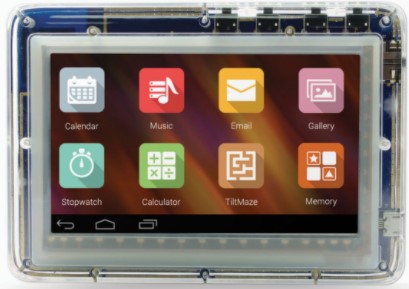 Apparently, the facility will check every content of the email before handing it to the inmate, so please be careful and do not set your inmate into a hard time. Every facility has different rules but most of them share the same ones. They will check everything so there is no chance to send something suspicious since they are so strict. Basically, the content of the email that you send to the inmate should be appropriate. No violence, abuse, drugs, alcohol, tobacco, and paraphernalia, and some other bad things are allowed to be in the email. And if the facility finds out that the email that you sent consists of these contents, the email will be rejected immediately.
The rules also apply for the attachments such as photos or videos. For the photos, .jpg, .jpeg, .png, .gif, or .bmp. are the only formats that are allowed. Just like emails in general, there are also some criteria, including:
No hand signs such as peace signs, middle fingers
No items that show violent or illegal activity
No pictures of visitors with plenty amount of money
No items that might encourage violent or illegal activity
No nude or partially nude males or females, such as infants or newborn pictures and drawings or cartoons
No sexual gestures, even when clothed
No drug use
No images of offenders or offender information
No images of social media or text
Apart from that, towels wrapped around, sexy bras and panties, and bathing suits pictures should be fine. Everything is fine as long as nothing sexual about them, meaning acts of sex, no genitalia or nipples, no bare butts, and so on.
Since every facility has different rules applied to them, you are encouraged to talk to the representative of JPay or to the representative of the facility your inmate is in. Understanding the JPay email rules is needed to avoid some unnecessary things that might happen to your or your inmate.
Way to send email
If you want to send an email to an inmate or to receive one from them, a JPay account is needed. In addition to it, you will also need to prepare a computer that has Internet access, the ID of the inmate, and a virtual JPay stamp. For those who have no idea what the JPay stamps are, they are not different compared to the regular postage stamps. Please get more stamps if you want to successfully send a longer email. Apart from that, stamps are also important if you want to add attachments, photos, and VideoGrams.
In order to write an email to an inmate, the first thing that you will have to do is to click Email when you are on the JPay homepage on the Navigation menu. Then, enter the thing that you want for the inmate to know on the Compose page. Feel free to attach an image, a video, or a record video called VideoGram. After that, do not forget to click the Send button to send your email. Before sending it, it is better for you to click on the Preview button to see the preview of the email. If the Send button is not seen, it means you have no enough stamps.
In case you have any questions related to the rules or JPay email and to the thing about JPay email in general, do not hesitate to reach out to the customer service of JPay. There are some options to contact them.
The first and the easiest way is by call. JPay provides a customer support line that is available for 24 hours a day and 7 days a week so feel free to call the line whenever you want. Even though it is available for 24 hours a day and 7 days a week, you are recommended to call at 2:15 PM as it is the best time to call them. Feel free to ask anything you want. The number to dial is 800-574-5729.
The second option that you can try is sending an email. The email is able to be sent directly from the official website of Jpay. Firstly, go to the official website of JPay. When you are there, you will have to log in to your account. Next, scroll down to the bottom of the page and find Contact Us, which is located below the JPay.com tab. On the left side of the contact page, there is Email Us. Please click it and the inquiry form will be shown. In this step, you will have to fill your name, your email address, and your phone number. Then, choose Billing, Payments and Account. If you have no idea, this one is able to be found under subject. Write down the content of the message. When you are done typing the message, do not forget to click the Submit button so that the email will be sent.
Another way besides these two above is to send them a letter or a mail. Compared to the first two, sending a mail is unconventional and slow but you can try it as it can be quite effective. In the context, make sure to include as much information about the payment. The mail should be sent to JPay mailing address: JPay LLC 10981 Marks Way Miramar, FL 33025.