Through JPay, how long does it take for inmates to receive their email? Let us find out that information here. In this page, we are going to share some information related to sending or receiving email through JPay.
How does JPay's Email service work?
You have to know that JPay's Email service provides a great way for family or friends to write electronic letters to their loved ones in prison. Most inmates receive their email within 24 to 48 hours, and also many can respond electronically. Because the inmates do not have access to the Internet, so JPay's email service works a little differently than your email program at home. The inmates receive their email according to a schedule set by their facility, and emails are subject to the same screening and delivery rules which apply to traditional mail.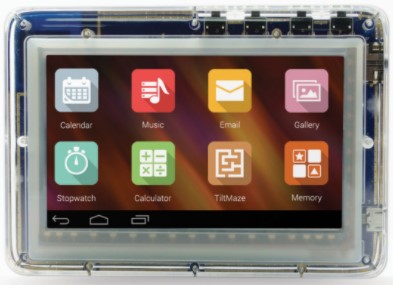 What do you need to have in order to write an Email to an inmate?
If you want to send or receive emails from an inmate through JPay, you must have a JPay.com account, the inmate's ID, virtual JPay stamps and of course a computer with Internet access. By the way, what are JPay Stamps? Like regular postage stamps, every email which you send requires a JPay stamp. The longer the email, the more stamps you are going to need to successfully send it. Also, attachments, photos and VideoGrams need additional stamps. For note: JPay Stamps will not expire.
How much does JPay stamp cost to send an Email?
One virtual JPay stamp will allow you type up to 6000 characters, which is the equivalent of about six pages of handwriting. Usually, the cost of JPay stamps varies according to the facility. Several facilities offer stamp subscriptions. The prices of JPay stamp can be viewed by going to JPay.com and clicking on the Prison Search button. By the way, how can you get a detailed history of your JPay stamp purchases? A list of prior JPay stamp purchases can be viewed by clicking Purchase History button under the Email tab on JPay.com. Also, you are able to send a request to support@JPay.com
How do you send an email to an inmate?
After you have JPay.com account, the inmate's ID, and JPay stamps, then you will be able to send an email to an inmate. Here are steps to do:
When you are at the JPay home page, you are able to click Email on the Navigation menu.
After that, at the Compose page, you are able to enter the content for your email.
Here you are able to attach one of the following:
Attach an image by clicking Attach Image.
Attach a video by clicking Attach Video.
Record and attach a VideoGram by clicking Record Video.
The next step is to click "Send" to send your email. If you have enough JPay stamps, you are going to see the "Send" button. However, if you do not have enough JPay stamps, you will not see the "Send" button. Before you send your email, you will be able to preview it by clicking on the Preview button. This will show your email as a PDF.
How would the inmate read the email you sent? With some exceptions, the inmates read and reply to your emails via the JPay inmate kiosks located inside their living units. You are going to get a notification on your JPay.com account that you have received emails. You will be able to send an unlimited amount of emails to your loved ones in prison.
For the price of one JPay stamp, you will be able to attach a photo to your Email. The formats allowed for images are the below:
.jpg
.jpeg
.png
.gif
.bmp
Usually, JPay deliver the content to the inmate exactly as it was provided to them. If the photo is too small or too large, you are able to use a photo editor before you attach it to your email.
Why can't you see the Emails tab on your account?
In other case, if you cannot see the Email tab after you have logged into your JPay account, usually it is due to one of the following reasons:
Your inmate's facility does not offer any email.
You have not chosen the right inmate from the drop down list on the Home page.
The inmate has been transferred.
You selected the wrong inmate when setting up your JPay.com account.
The inmate has been prohibited from sending or receiving Emails by the facility staff.
There is nothing defeats the speed and convenience of email to stay in touch. JPay's email service is the popular and best email service which is available for the inmates in the United States prisons. By using email, the inmates will be able to respond electronically, view and print the message, and view photo. The system mail made simple and easy by Jpay Company. In fact, JPay's email service is faster than regular mail. Usually the inmates are going to receive emails within 24 to 48 hours. Remember that each email need JPay stamp which is available with affordable price. JPay stamp is cheaper than traditional postage. If you want to buy JPay stamp, you are able to buy it by online. Or you are also buy it at JPay kiosks in the correctional facility.
By using this convenient service of JPay Company, you can also record a thirty second VideoGram to send along with your letter. JPay use the technology to keep the inmates and their family they are in the prison. The inmate email interface is as familiar as the email program that you use at your home. Also, it is very easy to use. JPay Company understands that getting the letter or email from the loved one is very pleasure. Additionally, if your inmates have JPay tablet, then your inmates will be able to see your email and photo attachments you send. We suggest you to call JPay phone number and ask if the prison you are search for has already supports JPay facility or not.