Keeping in touch with the loved one that is currently behind the prison is important. One of the best ways to do that is by sending them pictures. If you are wondering what kind of pictures that you can send on JPay, you will be guided to know the most common rules for sending pictures, drawings, and the other visual content to the inmate. Plus, by reading this post, you will also know to the kind of pictures and images that you can send.
Technical restrictions and rules for sending pictures on JPay
Before talking about the kind of content that is allowed when sending pictures on JPay, it is better for you to know the more technical aspects of doing so. It is because there is a chance of the pictures that you want to send to be rejected by the prison administrators before the inmate gets a chance to see it. This kind of thing might happen because the pictures do not meet the requirements or break the rules enforced by the prison administrators.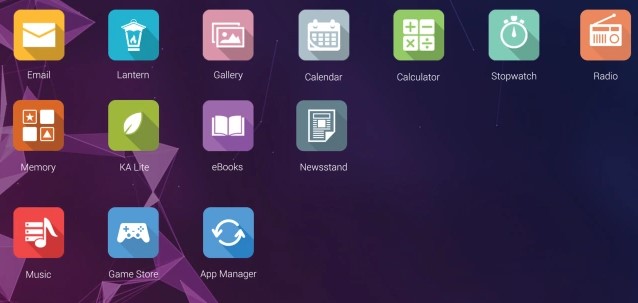 Firstly, any visual picture that you want to send has to be printed on a single sheet of either plain white paper or photo paper. If you are wondering if polaroids are allowed, unfortunately, they are not, with the addition of two sided sheets of paper. Usually, they are used to smuggle in these drugs and the other ones.
In general, you will also be restricted to send 8"x10" pictures and some of facilities even restrict the measurement to 4"x6". The amounts of pictures received by the inmate has also a rule. Some of them allow 10, while some other only allow at most five. Apparently, some prisons have a limit of the pictures that the inmates have at one time. It means, you will need to make sure that the inmate has not reached the limit by talking to them.
Pictures are not the only thing that you should think. Aside from them, the kind of envelope that you uses is also important. For your information, it has to be plain white with no markings, logos, or any writing on it, other than the addressing information. Placing any labels, stickers, and tape is also not allowed.
Apart from the physical pictures, you can also attach them through the emails that you send. If you like this idea, the pictures should be in the format of .jpg, .jpeg, .png, .gif, or .bmp. Just like the physical one, this one also has some criteria, which include:
No hand signs such as peace signs, middle fingers
No items that show violent or illegal activity
No pictures of visitors with plenty amount of money
No items that might encourage violent or illegal activity
No nude or partially nude males or females, such as infants or newborn pictures and drawings or cartoons
No
No sexual gestures, even when clothed
No drug use
No images of offenders or offender information
No images of social media or text
Content restrictions of images sent on JPay
Each facility has different rule but all of them will reject the pictures that describe violence, which includes the ones that could potentially provoke anger or violent behavior. In addition to that, the ones that show animal abuse will also be eliminated. Plus, if the pictures show gang signs or tattoos, all of them will not make it. Some other things that are not allowed are pictures with drugs, alcohol, tobacco, and paraphernalia.
Before sending pictures, it is also worth noting that any picture with maps, blueprints, or any other physical makeup of the prison is prohibited. Just like them, any picture depicting tools or guides that make lead the inmate to make an attempt to break the prison will be gotten rid.
Lastly, the kinds of pictures that you want to send should not include the inmate, the other inmates, or anyone with criminal record. The authorities might see it as the act of promoting criminal behavior. Besides, it can incriminate the inmate or the others even further than they have already been.
Everything mentioned above almost certainly applies to every facility, no matter where it is. However, there might be some other ones that depend on the specific circumstances. To know about the restrictions that the place of your inmate has, please contact them.
The kind of pictures that can be sent to the loved one
The inmate will appreciate getting pictures of their family members and friends. These kinds of pictures will remind them what they can look forward when they are released from the prison. However, you need to make sure that no one of them includes the crime of the inmate. If you are not sure, you are advised to contact the administrators of the prison to make sure that the pictures are allowed.
If you want to send a picture of drawing, take note that it should be done on plain white paper and it should be done in colored pencil. Actually, some institutions may allow drawings with crayon, marker, or the other ones. However, you will need to clarify first to make everything smooth.
If you have a photo of you with towel wrapped around you and you want to send it to the inmate but you are a bit afraid if it is not allowed, do not worry. According to the Pigeonly, towels wrapped around, sexy bras and panties, and bathing suits pictures should be fine. Everything is fine as long as nothing sexual about them, meaning acts of sex, no genitalia or nipples, no bare butts, and so on.
In general, your intention of sending pictures to the inmate is to support them and to boos their spirits. With this being said, it is a must for you to make sure that the pictures are G-rated, lighthearted, and optimistic. Apart from making sure that the pictures will actually reach the inmate, making sure that they will brighten the day is also important.