JPay is providing Gurney Transfer Services for inmates in Gurney Unit including send money, email, and phone prepaid/debit. Sure, through JPay's Gurney Transfer services,  inmates' family and friends can still send money, emails and also make a call to their loved one which has been transferred to the Gurney Unit.
Gurney Unit or Joe F. Gurney Unit or well-known as Gurney Transfer Facility is a Texas Department of Criminal Justice men's Transfer Unit which is located in Anderson County, Texas. This unit is located together with the Coffield, Powledge, Beto and Michael Units on over 20,500 hectares. It can be found along Farm to Market Road 2054, 4 miles (6.4 km) south of Tennessee Colony.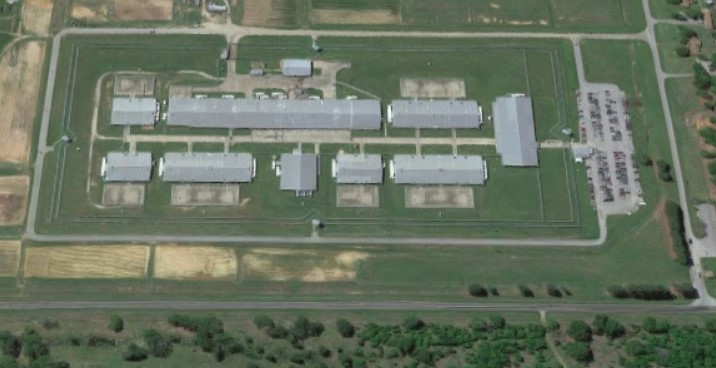 The Gurney Unit refers to Sergeant Joe F. Gurney who was killed when his horse fell and rolled over him while working at Beto. The Gurney unit here is a mix custody prison which accommodates minimum to medium security offenders.
JPay's Services for Gurney Unit
As we've mentioned above, JPay actually provides a bunch of services that you can choose. The services here will ease inmates' family members to know the news about their loved one in Gurney Unit. Well, the JPay's Gurney Unit services include:
Sending Money
Sure, if you want to send money service for Gurney Unit through JPay, you will be charged a certain fee. Here's for the rates detail:
Online
| | |
| --- | --- |
| $0.00   – 9.99 | $2.45 |
| $10.00 – 19.99 | $3.45 |
| $20.00 – 49.99 | $6.45 |
| $50.00 – 99.99 | $8.45 |
| $100.00 – 199.99 | $10.45 |
| $200.00 – 300.00 | $12.45 |
By Phone
| | |
| --- | --- |
| $0.00 – 9.99 | $3.45 |
| $10.00 – 19.99 | $4.45 |
| $20.00 – 49.99 | $7.45 |
| $50.00 –  99.99 | $9.45 |
| $100.00 – 199.99 | $11.45 |
| $200.00 – 300.00 | $13.45 |
Delivery Timing
| | |
| --- | --- |
| If you send money on            | Inmate can spend on |
| Before 1:00 PM CST Friday | Monday |
| Before 1:00 PM CST Monday | Tuesday |
| Before 1:00 PM CST Tuesday | Wednesday |
| Before 1:00 PM CST Wednesday | Thursday |
| Before 1:00 PM CST Thursday | Friday |
To note, the availability of payment is subject to depositor validation according to  federal and state regulations.
Sending Email
Aside from sending money, JPay also provides for sending email service. Here's for email postage charges:
| | |
| --- | --- |
| Stamps | Fee |
| 5 | $2.35 |
| 10 | $4.50 |
| 25 | $11.00 |
| 50 | $21.00 |
To note, each typed page of text cost one stamp where each attachment will cost 1 stamp(s).
Aside from sending email through JPay's email service, family members and friends can also send mail to Gurney Transfer Facility, 1385 FM 3328, Palestine, TX 75803. If you want to send mail to an inmate in the Gurney Unit, you should know the inmate name and ID number.
Phone Prepaid/ Debit
The charges below for funding a debit account and for purchasing friends and family. Available for Advance Connect phone time. Then, all credits/ debits card transactions will be limited to $100.00. Family members and friends can make a call to inmates in the Gurney unit by dialing the number at (903)-928-3118 (**094).
Here's for phone time fees:
Transactions between $0.00 and $20.00
Internet: $3.95
Phone: $4.95
Lobby Kiosk Cash: N/A
Lobby Kiosk Credit Card: N/A
Cash Store-MoneyGram*: $6.95
Transactions between $20.01 and $100.00
Internet: $6.95
Phone: $7.95
Lobby Kiosk Cash: N/A
Lobby Kiosk Credit Card:N/A
Cash Store-MoneyGram*: $6.95
To note, MoneyGram payments are limited to $1,000.00
What's Gurney Unity For?
Sure, the Gurney Transfer Facility is largely responsible for intake and processing of prisoners from the surrounding area as well as housing offenders who are en route to the new facility.
During intake, inmates will be given screening for substance abuse, a complete criminal history and numerous medical and psychological assessments are performed. According to this assessment, the offenders are given a classification and appointed a permanent facility.
In this Gurney Unit, the inmates will be employed in agriculture such as raising cattle, poultry, and pigs, and in running wheat and feed mills and various other resources. Moreover, prisoners also participate in planting and harvesting edible plants.
The good thing is that inmates will also get several facilities from Gurney Unite such as medical services, mental health, and dental services. Inmates will also be given the chance to participate in basic adult education classes, literacy courses, and the GED test.
In this unit, inmates  will also receive religious education, substance abuse, pre-release counseling, and various support groups. With a maximum capacity of around 2,128 male perpetrators, of course this can be a supporting facility to enable prisoners to live better and productive lives.
When Can You Visit the Gurney Unit?
Sure, family members are allowed to contact visits for their loved one. While friends and non-family members are restricted to non-contact visits or visits behind glass. Gurney Unit conducts visitation on Saturdays and Sundays from 8 a.m to 5 p.m.
Of course, before they can visit a prisoner, all visitors must be on the prisoner's approved list of visitors. The duration of the visit should only be up to two hours. Before the family visits to make sure their perpetrator is still located in Gurney and still eligible to be visited, of course they must contact the facility on Friday.
Things You Should Notice When Visiting Inmates in Gurney Unit
All visitors wishing to meet an inmate in the Gurney unit or Texas must comply with the Texas Department of Justice dress code, including:
Clothing that contains offensive images or language is not allowed.
Skirts and shorts can be shorter than three inches above the middle of the knee when standing.
Sandals, flip-flops, open toed shoes, slippers, and steel toed boots are not allowed.
All shirts on women and men should cover the shoulders including  for dresses
Clothing that exposes the back, midriff, thighs, shoulders, cleavage, or other large areas of skin not allowed.
Tight fitting clothes ,including leggings, spandex, leggings, tube tops, tank tops, more  are not allowed.
Sheer or see-through clothings are not allowed.
Of course before you intend to visit the inmate in the Gurney unit, you should read the dress code, and always contact the facility if you have additional questions. We recommend that you always leave a change of clothes in the car if one day you feel the clothes you are wearing are inappropriate, then you can change them easily.