When someone is incarcerated, it means that they are not as free as before. They have limitations in a lot of aspects. It includes the food that they want to eat. They are not able to eat the food that they like anytime. However, they are able to eat their favorite food sometimes if their family or friends send them the food to the jail. Is it possible?
It is possible to send food to your inmate in the jail. Now, there are a number of shipping companies who offer service to send packages to inmates in jail. If the inmates are incarcerated in the Grand Traverse County Jail, Calhoun County, Isabella County, Kent County, Mecosta County, Livingstone County and Huron County, you are able to visit the website of www.michigancountypacakges.com. In that site, you are able to choose from a wide variety of snacks, candy and chips to send to inmates. In that site, there will be some choices of counties such as Calhoun County, Isabella County, Kent County, Mecosta County, Grand Traverse County, Livingstone County and Huron County. You are able to choose based on the county where the inmate is incarcerated.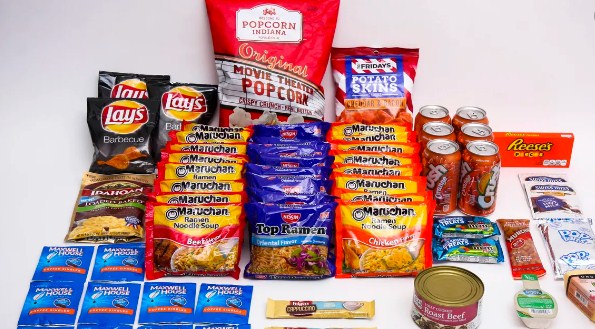 After that, you have to sign in. If you have not own an account there, you are able to make it first by clicking on "Create New Account". If you have made an account, and you have logged in, you can click on Shop Now. To start shopping, there will appear some fields that you have to fill in including Inmate Number or First Name, Middle Name/ Initial, and Last Name. There will be a $6.95. The orders will arrive at the facility weekly on Thursday. The packages will be distributed to the inmates shortly after the shipment arrives at the facility.
Besides this website, there is also My Care Pack that can be accessed at www.mycarepack.com. This is a web store to buy and send care packages for friends or members of family who are undergoing reclusion in correctional facilities. Care packages are small packs which contain of food or supplies with relief purposes. My Care Pack is partnered with Canteen Correctional Services which is a company which specializes in providing support services for facilities and getting good selling prices for its clients. In the online shop, you will discover a lot of categories of products that can be sent for inmates such as entertainment gadgets, snacks, medicine, sets of clothing, health and beauty items and many others.
There are some restrictions which are applied to orders. For instance, you cannot send more than one package per week, and prepaid credit cards is not be able to used either. If you order an item but the item is not allowed in the facility where the inmate is, My Care Pack will try to discover an allowed substitute product or you will be credited the amount that you paid. It also will happen if your order is out of stock. Actually, there are still more food package shipping company for inmates that you can use such as iCare, Prison Pro, and more.